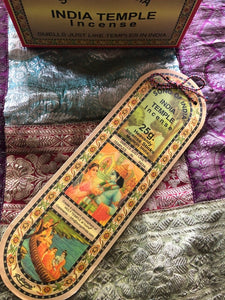 Hands down, this is the most popular incense in the store!
Song of India Temple Incense emits a mystical fragrance with minimal smoke as it burns. Reminiscent of temples throughout India, this incense will fill your space with a relaxing aroma.
Each stick is rolled by hand in India and  made from Sandalwood powder, aromatic roots, resins and herbs with natural flower oils. 
Enjoy!