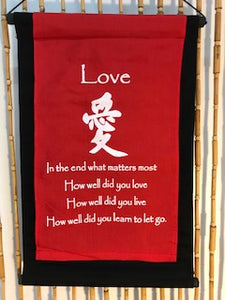 "Love" inspirational quote banner for your wall

This striking red on black fabric banner will uplift you and remind you to stay calm and content all day.
Love
In the end what matters most ...
How well did you love.
How well did you live.
How well did you learn to let go.
Let it inspire you in your study, yoga space, meditation room...hallway, wherever you need the reminder!
This ready to hang fabric banner is 11" x 17".