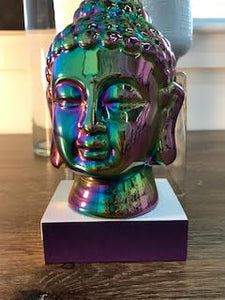 Invite awareness, serenity and wisdom into your home
This lovely opalescent Buddha bust in shimmering shades of blue, green, purple and gold is perfect for your alter or meditation room.  Or let it grace your living room or bring peace and calm to anyplace in your home that needs it.
Approx. 5.5" x 3.5" x 3.5"