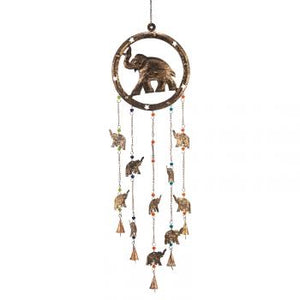 Brass Elephant Windchime
Place this beautifully handcrafted windchime on your porch or in your home, in a tree or in a window, anywhere a gentle breeze will coax its lovely tones.
In some cultures it is said that elephants with their trunk raised signify good luck and prosperity. Bring these qualities as well as motion and sound into your space!

    •    30 inches length
    •    Recycled Brass
    •    Made in India