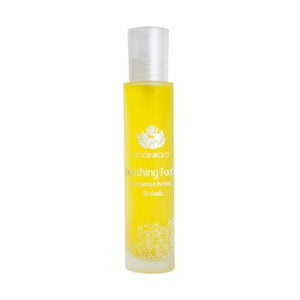 Show your feet some love and your whole-body benefits.

Studies show foot massage helps release stress and boost circulation. Reflexologists know the massage also energizes internal organs connected to pressure points in your feet via energy channels that run throughout your body. 
You'll love the way Shankara's Nourishing Foot Oil purifies, refreshes and moisturizes your feet with rich nutrients and anti-oxidants.  You may also find a foot massage before bed helps you sleep longer and deeper.
Shankara donates 100 percent of net profits to the non-profit International Association for Human Values (IAHV), which supports humanitarian projects around the world.